Edgmont Country Club was honored to host the United States Blind Golf Association (USBGA) 65nd National Championship Tournament at Edgmont Country Club in Edgemont, Pennsylvania, on September 26 and 27, 2010.
2010 Results Gross 2010 Results Net 2010 Players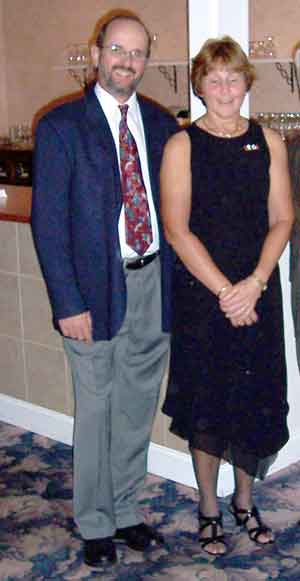 The Tournment Event Director and player Sheila Drummond with coach and husband Keith Drummond. Sheila Drummond is believed to be the first completely blind female golfer to ever hit a hole-in-one. She got her ace on Aug. 19, 2007 at Mahoning Valley Country Club, near her home in Lehighton, Pa.
Recognized and inducted at this event were be:
Bob Hope
Charley Boswell from Birmingham, Alabama
Department of Veterans Affairs (VA)
Bo Russell from Birmingham, Alabama
Clint Russell from Duluth, Minnesota
Joe Lazaro from Waltham, Massachusetts
Edgmont Country Club has a rich history with blind golf.
In 1967 it hosted the 3ed International Blind Golf Tournment and the
"Hope for the Blind" celebraty fund raiser
Edgmont Country Club also hosted the USBGA 62 National Championship in 2007.